One year ago I was inflicted with the camper van flu thanks to a friend with a Westy Camper. I had no interest in a 20 year old VW nor the cash to buy a Sportsmobile so I spent countless hours searching for the right option....then I stumbled across T.Low's Astro.
In April I ended my long run of Toyota vehicles and bought a Chevy mini van.....this was the hardest vehicle choice I have ever made.
Over the last 5 months I have installed a 4" overland kit, powder coated the wheels, installed Cooper AT3 245/75/16 tires, and started making other visual and functional tweaks.
2 weeks ago I picked the van up from Derek at Colorado Camper van and this is where I am at now.
I will follow up with a full build thread soon.
At Derek's cabin outside Loveland Colorado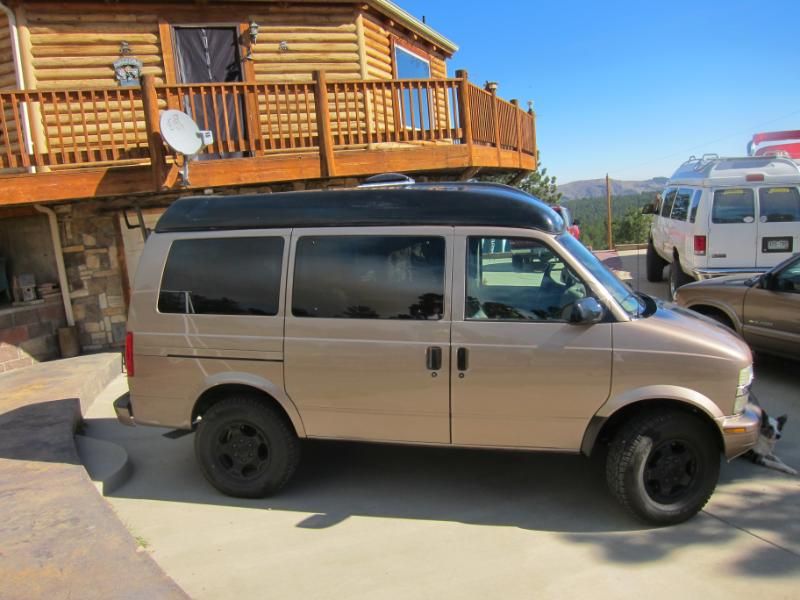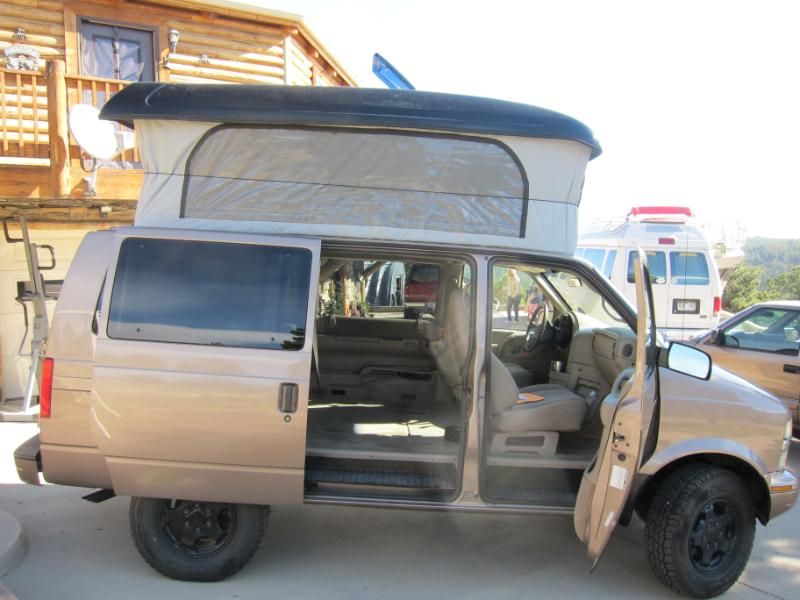 Camping outside Sinclair Wy on the way home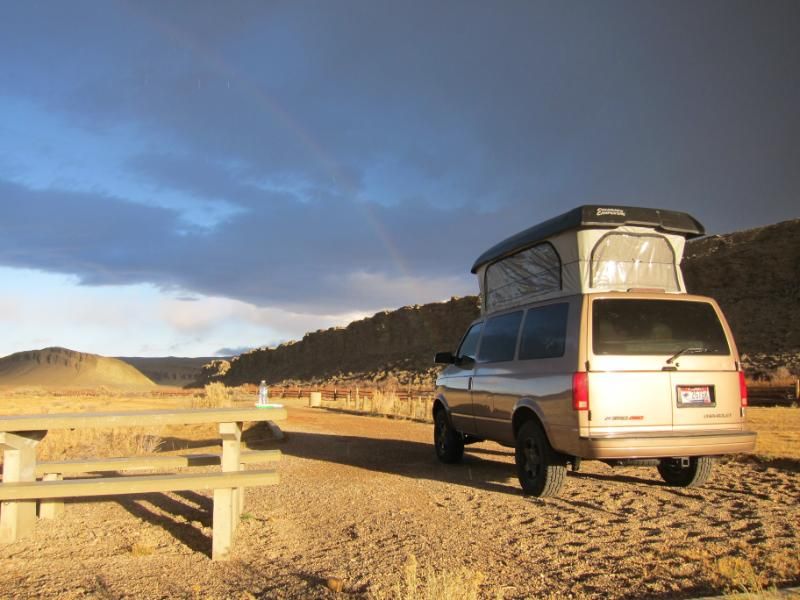 Before the top: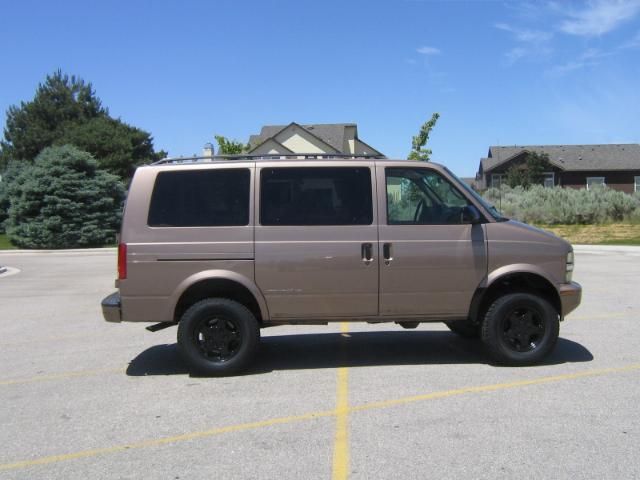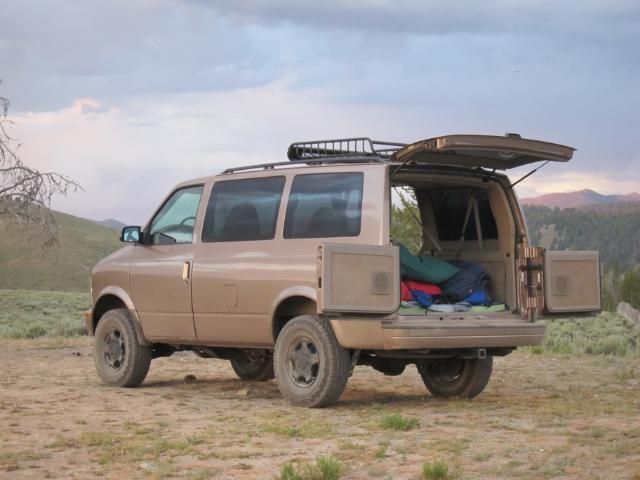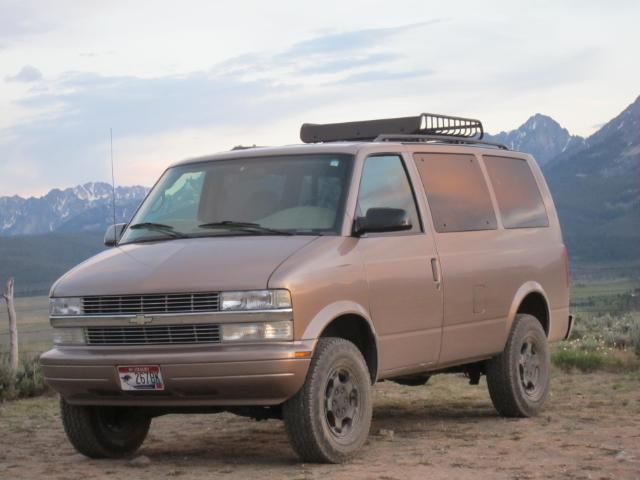 When I brought it home: