For anyone that wants to know the proper way to set up your transfer case clutch packs. This applies to the NP136, 236, 246. The special service tool used is the Kent Moore J44295.
Place the mainshaft with the clutch assembly on the tool base plate (1). Either clamp the base plate in a vise or do like I did and invert the front half case and use it as a stand. Install your frictions and steel plates into the drum/hub. Friction first, steel next. Alternate the two until you have 8 frictions and 7 steel plates,(for the 136 and 236. The 246 uses 10 frictions and 9 steels). Make sure you have all your steels installed with the tabs all in the same orientation. Do not install the clutch apply plate or any shims. Next, install the round 10lb weight (2) on top of the clutches with the machined step facing the clutches. Place gauge tool (3), on one of the legs of the tool base. Your setup should look like this: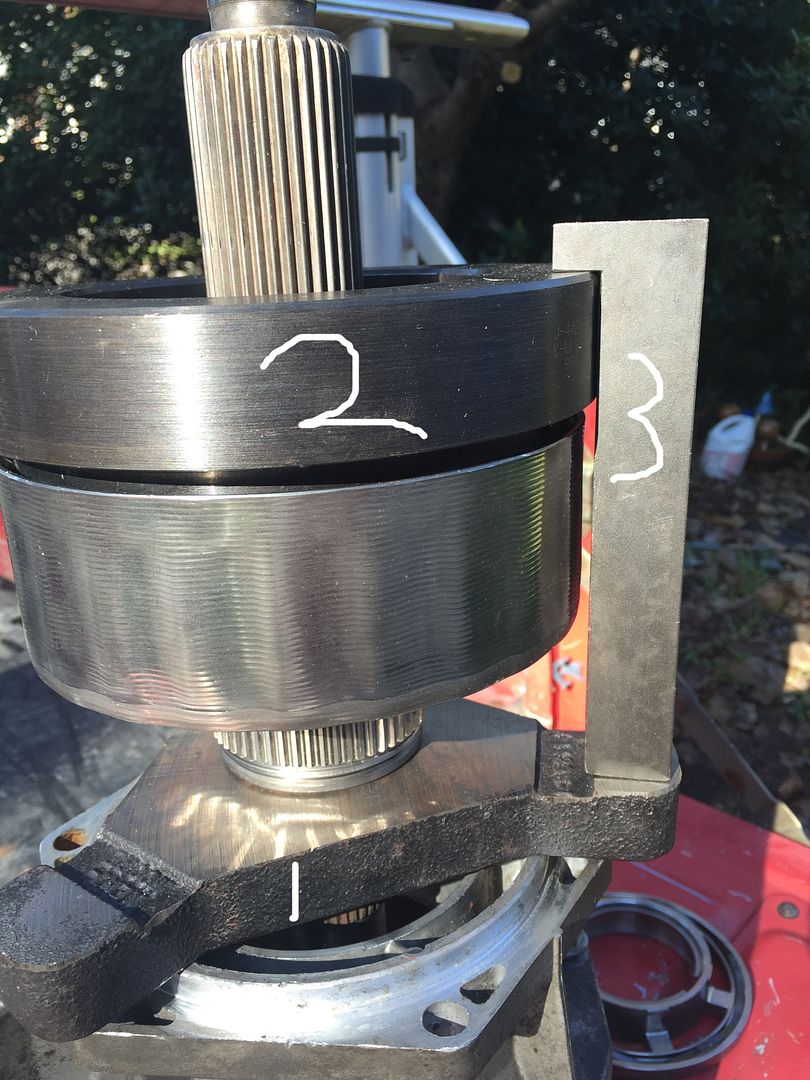 This picture shows the clearance in the gauge block, without any shims installed.
You will use a feeler gauge to measure the clearance between the gauge block and weight. Measure the same on the remaining two legs of the base. The average of the three measurements is your clearance. Choose a shim that will close that clearance to 0, +- .004, as shown in the picture above. You can use a combination of two shims to gain the desired thickness. The shims are available from GMSPO. Once you have the proper clearance, don't remove or alter your clutch frictions and plates. Install the clutch apply plate, with wave spring. That's it, you're done.